The Vizsla, also known as "Velcro Vizsla," is a multi-purpose dog that was primarily used for long-duration field works. This athletic purebred dog has been the top choice of Hungarian sportsmen for decades and is picking up its fame rapidly in America.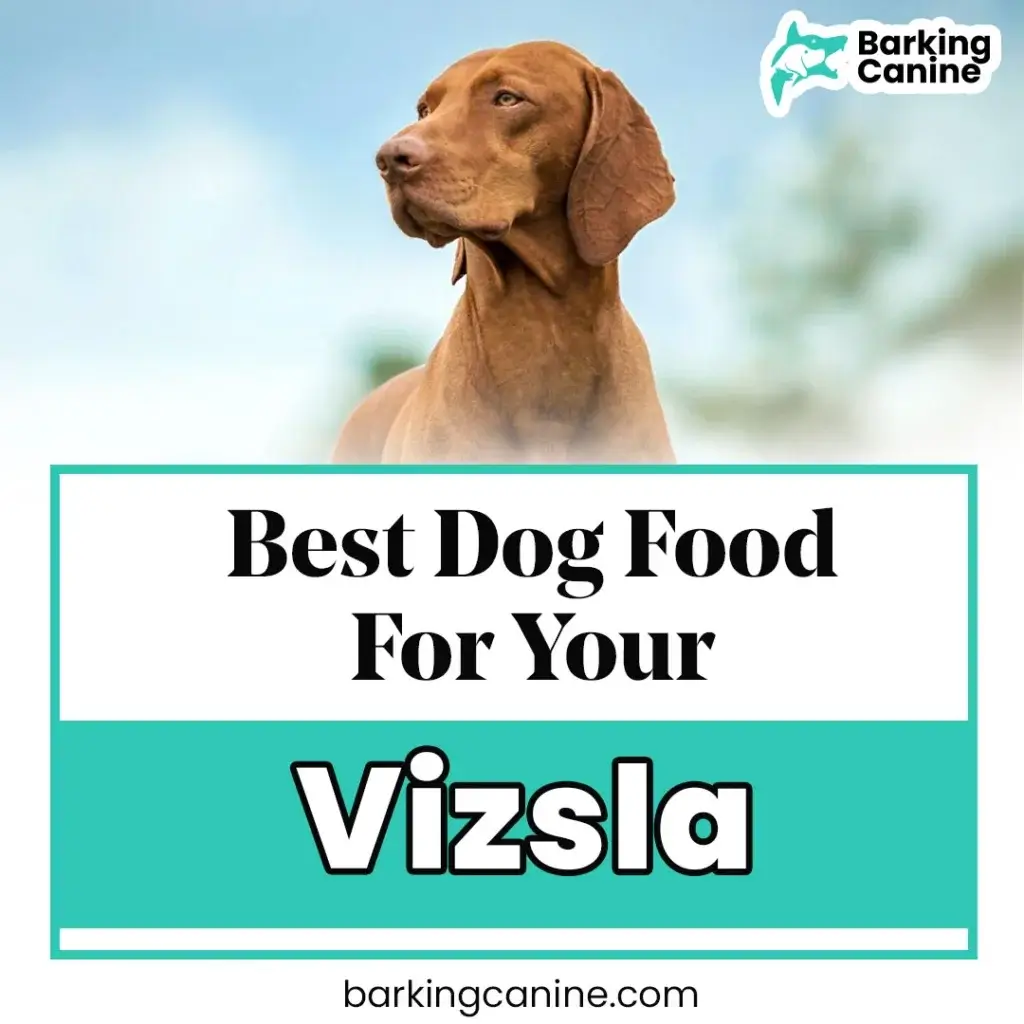 There is hardly any person who does not recognize a Vizsla as their golden-rust coat shines like no other dog. The Vizslas have an average height and weight of 22.5 inches and 53.5 lbs, respectively.
These dogs are the perfect choice for a family companion, provided that the pet owners can provide adequate physical activities and the attachment they crave. Apartment dwellers are highly discouraged from keeping this dog as Vizslas love to run around in open spaces like large yards and so, will probably mess up your house.
The Vizslas are gentle, affectionate, and curious dogs with a strong desire to learn new things. However, without the proper effort of exploration from the pet owner's side, this untapped potential of your dog may never see the light of the day.
As one of the breed experts from the American Kennel Club said, "If you don't have the time to encourage this breed's full use of its brain, you're wasting a good dog." Early socialization is one key aspect that helps enhance your dog's behavior with children and other dogs.
Perhaps the most important thing to ensure is your dog's training scheme. Like any other dog breed, Vizslas are susceptible to hereditary issues such as Hip Dysplasia. Since the symptoms of these problems do not show up until maturity, it is essential that the training of Vizslas must start from a young age as it will help to minimize the problem in the later part of its life.
It is recommended that your Vizsla gets at least a two-hour exercise session of any form, which will help it to remain healthy and in a happy mood. You need to be really patient and consistent with the training session as our investigation has shown that Vizslas learn faster with positive reinforcements such as food, praise, and playing.
Besides, Vizslas also need proper mouth training as they are very fond of chewing. Chewing toys can help to reduce this issue significantly, but you must keep a
variety of chew toys so that your dog does not get bored with the same toy and switch to chewing your furniture and clothes.
However, training alone is insufficient to resolve hereditary problems. You would also need a high-nutrition dog diet to prevent these problems and give your dog the good health it deserves.
It is recommended that you give your dog 3-4 cups of dog food two times a day. The food needed depends mainly upon your dog's metabolism, age, and build. Most importantly, your dog's activity level is essential- a highly active dog would generally require more calories than a lower-activity dog.
Nevertheless, your Vizsla requires certain ingredients to help them live a happy and healthy life in the long run. As your Vizsla dog grows, it will gain weight and reach a medium to large category. Hence, his diet would need phosphorus, calcium, and vitamin D, which would increase bone growth and strengthen the joints to carry the muscle mass. Another essential ingredient is fatty acids which play a vital role in your dog's overall development, especially docosahexaenoic acid (DHA) and arachidonic acid (ARA).
These two fatty acids are usually found naturally in mother's milk and help improve your dog's skin and coat texture as well as improve the absorption rate of vitamins and minerals. Besides, they also help to enhance eye coordination and cognitive development. Flaxseeds, fish, meat meals, and eggs are also great sources of these fatty acids.
Protein is another crucial ingredient of your Vizsla's diet. It provides the amino acids needed to maintain a muscular physique and supports overall physical growth. It is recommended by the Association of American Feed Control Officials (AAFCO) that all Vizsla puppy food contain at least 22% protein. However, the best protein source for dogs is considered to be meat, which also contains glucosamine that supports the joints.
Table of Contents
However, the recommended protein content drops to 18% for adult Vizslas as in this stage of
your dog's life, the key to good health is a balanced diet. Fruits, vitamins, and minerals are essential to improve the dog's immune system. Besides, complex carbohydrates found in grains, pumpkin, and sweet potatoes are also needed to provide the energy necessary to carry out your dog's daily activities.
Lastly, glucosamine and chondroitin are two of the essential elements that are needed for your senior dog. These two elements ensure that your dog's old bones and joints remain strong.
Hence, taking care of a Vizslas is a pretty challenging task. Their inherited diseases and specific characteristics make choosing the right dog food even harder. However, we are here to make your life easy as our list of top 10 foods for your Vizslas will ease your tension.
It is noteworthy that no product is being demeaned because of its position in our list. The dog foods are usually available in your nearby store or on the Amazon website. So, without any further delay, let us get to it.
The top position in our list goes to Taste of the Wild Sierra Mountain Grain dry food. This is currently the best dog food for your Vizsla in the market as per the overall nutritional score.
The Sierra Mountain Grain recipe has been prepared with a unique formula for dogs with a history of stomach issues and who need a high protein intake.
The primary source of protein is the Pasture-Raise roasted lamb that is rich in high-quality and highly-digestible protein.
Other digestible nutrients include sweet potatoes and lentils, which provide the complex carbohydrates needed to fuel your dog's daily activities. Additionally, this formula prevents your dog from getting overweight by restricting the fat content to 15%. This low-fat content mainly consists of the required fatty acids such as DHA that improve the skin and coat texture by facilitating natural oil production.
In addition, the beneficial micronutrients such as the K9 strain probiotics enhance vitamin and mineral absorption while ensuring a well-functioning digestive system. All the micronutrients are extracted from fruits and vegetables, thus preventing artificial ingredients usage and making them allergy-free.
The #2 position in our list goes to American Journey's Salmon and Sweet Potato Recipe Grain. If you have a tight budget and are looking for a product that can meet all the requirements of your Vizsla, then this recipe is especially for you. American Journey's product is top-rated for being one of the best affordable dog foods for Vizslas.
This product's primary protein source is salmon fish with a high amino acid content, which helps build lean muscle mass. Besides, it contains essential fatty acids extracted from flaxseed and salmon oil, such as DHA, that improve eye coordination and brain development.
Additionally, it also helps to increase the natural oil production of the skin, which prevents dry skin and allergies. Its sweet potatoes and peas are the primary carbohydrate sources, providing the Vizslas the energy they need to function properly.
The formula also contains antioxidants extracted from numerous blueberries and carrots, which help keep the digestive system smooth and healthy. Lastly, the recipe excludes all sorts of common allergens such as filler, wheat, soy, and corn, making this product allergy accessible.
Nutro's Limited Ingredient Diet takes the #3 position on our list. This product is specially made for Vizslas who suffer from digestive issues, consisting of 10 allergy-free ingredients.
The main ingredients include lamb meat and sweet potatoes, where the meat provides the essential muscle-building amino acids and glucosamine. The potatoes supply the complex carbohydrates that provide the necessary energy for your dog.
It also contains lentils, plain beet pulp, and sunflower oil, ensuring the elements are all-natural and filled with nutrients. Unlike other dog foods, Nutro ensures that the GMO content of the micronutrients is zero. The vitamins and minerals help strengthen the immune system and provide a healthy digestive system.
Also, the omega-6 fatty acids and DHA ensure that the coat and skin texture remain top-notch by facilitating natural oil production.
Most importantly, the formula contains glucosamine and chondroitin, which keep the joint strong as your dog grows. The exclusion of artificial additives makes this product very stomach friendly.
The #4 position in our list goes to Merrick Real Chicken and Sweet Potato Recipe Grain-Free. This product is an excellent choice for Vizslas that want to gain lean muscle mass while ensuring that their digestive system remains functional.
The primary protein source of this recipe is deboned chicken. Merrick's recipe follows the traditional canine formula, that is, by keeping a high protein content of almost 65%. Thus, your dog will get the required amino acids in high quantities, increasing the muscle mass and enhancing the physical development of even the skinniest dogs.
Additionally, 85% of the protein in this formula originates from animals, so they are undoubtedly of high-quality. Fruits, vegetables, and fatty acids like DHA make up the remaining 35% of the recipe.
These micronutrients ensure healthy digestion, strong immune system, as well as improve eye and brain coordination. Besides, natural skin oil production also helps to reduce the chances of skin-related allergies significantly.
In addition to all these, the formula also consists of glucosamine and chondroitin: the two elements that increase the joint and bone strength and is especially needed for senior dogs.
Blue Buffalo's Wilderness formula takes #5 position in our list. No matter how much processed food you feed your dog, it will always have a strong urge for a natural raw taste because of the genes passed down from their wolf ancestors.
Blue Buffalo brings that authentic flavor to your dog, while also ensuring that your dog does not get overweight. This unique formula tries accumulating as much carnivore diet as possible, including deboned red meat and lamb as the primary protein sources.
Thus, this protein-concentrated recipe provides the vital amino acids that promote physical growth and increases lean muscle mass. The natural ingredients also include essential micronutrients that help your dog's health. Vegetables and fruits such as blueberries, cranberries, and kelps provide important fibers that prevent digestive problems.
They also offer high-quality antioxidants that strengthen the immune system and contribute to your dog's overall health.
Besides, the formula also contains a high quantity of essential omega fatty acids extracted from canola oil and flaxseed that help to improve the skin and coat texture.
Lastly, it excludes common allergens like wheat, corn, and soy, making it suitable for allergy-prone Vizslas.
The #6 position in our list goes to Instinct's Limited Ingredient Diet Recipe. Life can be challenging if your dog is picky with food and suffers from specific stomach issues. That is precisely why Instincts' Limited Ingredient Diet specializes in providing a nutrition-packed diet for such dogs and is considered the best allergy-free dog food for your Vizsla.
The primary source of protein is lamb meat, commonly known as the best digestible meat source. Besides, it provides high-quality proteins that help to maintain muscle mass by providing the required amino acids.
The other ingredients include peas, tapioca, coconut, and canola oil, which provide the necessary micronutrients. These include omega-3 fatty acids and complex carbohydrates that promote natural skin oil production, prevent dry skin, and provide the main fuel for your dog.
The recipe also consists of various minerals and vitamins that enhance hormone production and strengthen the immune system. In addition to all these, the exclusion of artificial additives ensures that your Vizsla does not suffer from stomach issues.
The #7 position goes to Merrick's Backcountry Freeze-Dried Raw Large Breed Recipe Dry Dog food. This formula is quite popular as it is considered one of the top Vizsla dog foods in terms of taste. The delicious freeze-dried raw bites and wholesome kibble mixture make even the pickiest of dogs crave for more.
The primary protein sources are lamb meat, deboned chicken, and duck: a combination that makes it a high-protein full recipe.
This ensures that your dog gets the right amount of amino acid to maintain its muscular shape. The complex carbohydrates found in peas and sweet potatoes are also needed to provide the energy required to carry out your dog's daily activities. However, the main game-changing ingredient is freeze-dried bites.
They bring out the raw food texture, which enhances the food's taste significantly. The kibbles are heavily coated with these powdered bites so that not a single piece goes to waste.
Also, the omega-6 fatty acids and DHA ensure the coat and skin texture, while the glucosamine keeps the joint strong enough to handle your dog's daily activities. Besides, this formula is manufactured in Texas, USA, where the top priority is to exclude all types of common allergens.
The #8 position goes to Wellness CORE dog food recipe. If you are looking for a large meal for your Vizsla, this Grain-free Large Breed recipe of Wellness CORE is an excellent choice.
This recipe uses a range of natural ingredients like chicken meat, blueberries, and lentils to ensure higher muscle growth, a rigid immune system, and high energy levels.
Besides, the formula contains various minerals, vitamins, and antioxidants that boost hormone production and overall health.
The key feature of this dog food is its relatively large kibble size. Thus, dogs like Vizsla can grab and eat these with ease. The omega fatty acids and glucosamine also strengthen the joints and improve skin texture. Lastly, it does not include fillers, grains, or artificial additives, making it a perfect choice for dogs with allergies.
The #9 position goes to Zignature's grain-free dog food. This multi-protein limited ingredient product ensures your Vizsla's nutrition on a relatively affordable budget.
Unlike the other dog foods, the salmon and turkey meat in it takes the protein content to 32%, which is one of Vizsla's highest protein content included dog foods.
As the product ensures that the dog remains allergy free, it replaces the usual grain carb source with low-GI carb sources like chickpeas and peas, which act as the fuel for your dog's daily activity.
Besides, its micronutrients include certain minerals, vitamins, DHA fatty acids, and antioxidants that improve cell damage repair and overall health.
Lastly, the #10 position in our list goes to Blue Buffalo's Basic Limited Ingredient Dry Dog food. Don't get confused by the "limited ingredient" label, as it provides more utility relative to the number of ingredients.
The DHA contributes to the dog's physical development, and its fiber and carbohydrate-rich fruits and vegetables like pumpkin and potatoes allow for improved digestion.
Besides, the primary low protein ingredient (turkey) provides omega-3 and 6 fatty acids, ensuring better skin texture and reducing anxiety. Another significant aspect of this product is that it does not contain any added harmful preservatives, which usually deteriorates the quality of the dog food.
Conclusion
All the dog foods mentioned above have their respective merits and demerits, yet each serves the same goal – providing your Vizsla with the proper nutrition and keeping them healthy.
In the end, it narrows down to the pet owner's experience, planning, and budget for the foods, as well as each dog's preference. From the ascending order of ranking, the ingredients vary along with the prices, so the ultimate trade-off lies between one's budget and the quality of the dog food.